Savor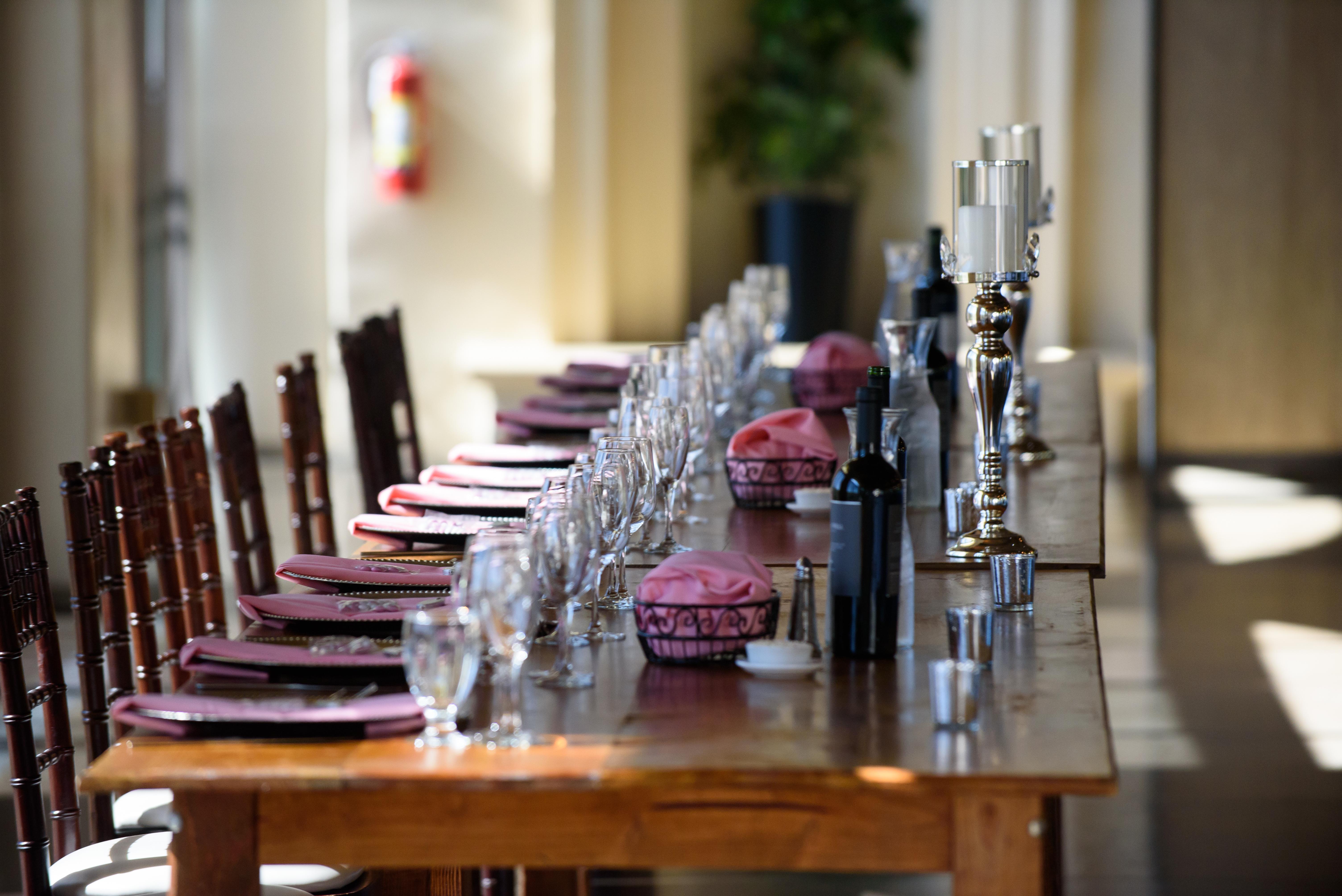 2018-2019 The Bridges Golf Club Highlights…
Friday and Sunday Wedding Specials include reduced room rental, menu package pricing, food and beverage minimums. Decorative chargers and mahogany chivari chairs are included.
Floor length white or ivory linen, standard napkins, dining tables, china, flatware, and glassware are included in Gold Dinner Package, Lamour Linens for sweetheart/head table, cake table and guest tables, in variety of colors included in Platinum Dinner Package. Additional linen colors and fabrics are available to rent.
On Saturdays, standard banquet chairs included. Upgraded mahogany chivari chairs available for $5.00 each
Alternative chivari chair colors are available to rent for $8.00 each plus delivery.
Venue can be rented until 2a.m.
Limo Golf Cart with driver to take you to picturesque opportunities throughout our beautiful facility.
100 tea light holders available for each event to add extra candle lit ambiance to your event.
Multiple rooms with panoramic views of our beautiful golf course to accommodate an event of any size.
Private food tasting for all booked couples plus two additional guests– held Mondays and Tuesdays at 2:30pm, 3:30pm and 5pm, based on availability.
Professional cake cutting service.
Ceremony Includes
White Ceremony Chairs and Beverage Station
Onsite Ceremony Coordinator and 1 Hour Rehearsal (Based on availability)
Bridal Room
Ceremonies start at 4p.m. and include 6 hour rental period for ceremony and reception.
Reception Only
Receptions begin at 6p.m. or later and include 5 hour rental period. Arrival for pictures may not begin prior to event start time. Bridal Room is not included.
Venue Buyout
Clubhouse, Garden Pavilion, Bridal Room included
Rental period of 6 hours
Flexible start time, as early as 4pm – may arrive prior for pictures
20% operation charge and current sales tax are in addition to all food and beverage prices.
For pricing or to book your private tour
please contact Sandy Tijero or call 925.735.4253 ext 3